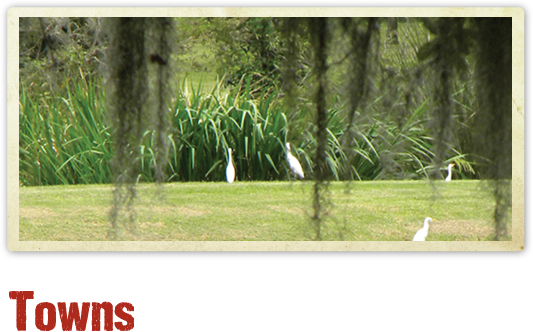 The most northern of the islands, Cow Island is located just a few miles south of Kaplan on LA 35.
The community and the drive there offer hidden treasures for locals and visitors who are on to them. Just before you get there, on the corner of LA 35 and LA 335, you'll find Suire's Grocery. Stop in for a few things but don't leave without tasting their menu. Their culinary skills are well known in the area and you'll believe it when you see people carrying plate lunches out by the bag full. Place an order and have a seat. It's worth the wait.
About four miles further down LA 35, Greene Cemetery Road, on the right, brings you to an oak laden resting place that also happens to be a fabulous birding location. Continue past the cemetery to take full advantage in locating various species.
Continuing on LA 35 S, stop at Maxie's Five Oaks. They offer everything from fishing lures to hats and an ATM machine. Well, of course there's boudin, too, and an alligator toy for the young ones. Driving through these areas, you'll be captivated by what seems to be an extensive and open landscape.
English