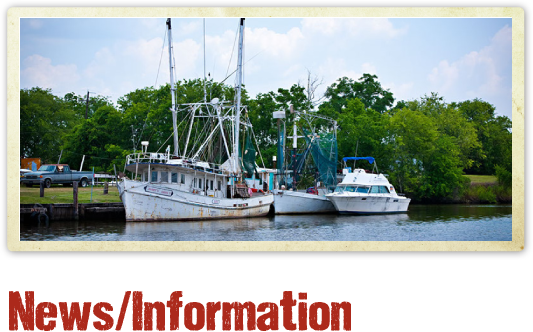 Looking for just the perfect story about South Louisiana? Travel to Vermilion Parish and journey through the heart of Cajun country where you will encounter a wealth of unique attractions and an abundance of rare treasures in our culture.
The Tourist Commission offers a variety of services to visiting journalists:
•We are available to assist with a personalized itinerary including lodging, meals and arranging personal interviews.
•Transportation within Vermilion Parish can be provided either by staff or through rental car service.
•Step-on guide service is available if needed.
•We also have a portfolio of slides available to you to enhance your articles.
The Tourist Commission will use the following qualifications in assisting travel writers:
•Provide tear sheets of previous work, within 2 years. This is required of all inquiries.
•Provide specific information about the nature of your visit, subject interest and length of stay.
•Complimentary accommodations will be provided, when available, for commissioned work only. For other writers, we will provide reduced lodging rates (complimentary stays will be at the discretion of the property manager).
•Cancellations or changes must be made to the Tourist Commission 24 hours in advance.
•Provide tear sheets on any resulting published stories within one month of publication. 
Contact the Vermilion Parish Tourist Commission at 337-898-6600 should you need more information.
English